Lawn Care Services in Erie, Pennsylvania
Weed control and fertilization to give you a beautiful lawn you can feel proud of embarrassed for people to see your lawn?
Is your lawn overgrown with weeds? Does it have poor color and health? Are your neighbors unhappy with it?
You shouldn't have to feel self-conscious about your lawn.
you deserve a lawn you can show off
with our fertilization and weed control services, you'll have a beautiful lawn that is the envy of the neighborhood
greener, weed-free lawn
With expertly applied fertilization, weed control, grub control, aeration, and more, your lawn will become lush and healthy.

fertilization done right
Stop wasting time and money attempting to fertilize your lawn only to get disappointing results. We will do it for you. And we'll do it right.

feel proud of your lawn
No more feeling embarrassed about your lawn. Be proud of your beautiful lawn and enjoy spending time in it with your family and friends.
professional service with a personal touch
It's no fun to feel self-conscious about your lawn. We get it.
Established in 2015, Aesthetic Turf Solutions is a licensed and insured lawn care company offering professional service with a personal touch. You deserve a gorgeous lawn you can feel proud of. We would be honored to provide that for you!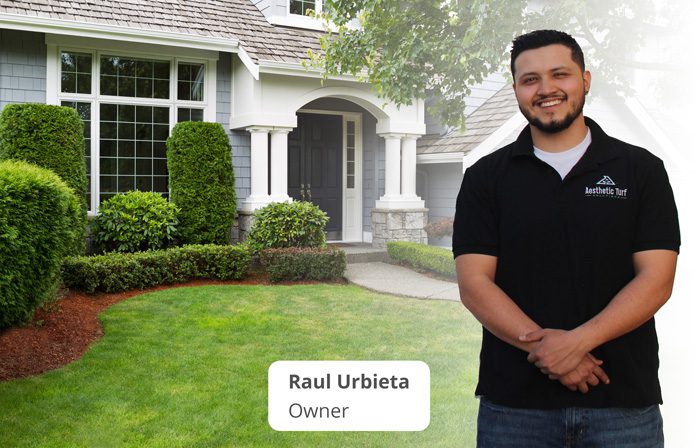 5-Step Fertilization + Grub Preventative
A complete year-long program including fertilization, weed control, and grub control
Starting at $39 per application
*up to 3,000 square feet
Phase 1
Early Spring: March/April 
It is important to start your lawn off on the right foot. This treatment will help your lawn "wake up" and replenish nutrients lost over Winter. A pre-emergent crabgrass control is applied and broadleaf weed controls (weather permitting).
Phase 2
Late Spring: April/May
A Specialized Slow release fertilizer is applied to maintain Healthy growth and good color. A second application of pre-emergent crabgrass control is applied along with managing broadleaf weed controls.
Phase 3
Early Summer: May/June
We will apply an extended-feed, slow-release fertilizer and treat persistent broadleaf weeds.
Phase 4
Late Summer: July/August
An application of slow release fertilizer is applied at this time to maintain a healthy turf while eliminating any burn potential. This treatment will help your lawn handle summer stresses and recover from heat related stresses. Persistent broadleaf weeds are spot treated.
Phase 5
Early Fall: September/October
Fall is the best growing time of the year for turf grass. We will apply a balanced fertilizer with complete micronutrient package for improved health and color. Weeds will be controlled as needed. This is a great time to schedule a much needed aeration, lime and over seeding.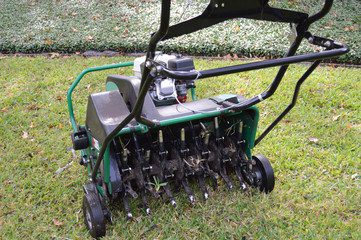 Lawn Care Add-On Services
Every lawn has its own unique needs based on a variety of factors. Based on these factors, we may recommend one or more of our optional Lawn Care Add-On Services in order to give you the healthiest, most beautiful lawn possible.
pH Balancing & Lime
Your lawn will thrive when soil pH is maintained within a 6 to 7 range.
Liming improves plant nutrient availability, thatch decomposition, and some turfgrass pests. It also reduces disease influenced by incorrect soil pH.
Core Aeration
Core Aeration helps make your lawn healthier and stronger by allowing air, water, and fertilizer to better reach the root zone. Here are the beneficial outcomes:
promotes a thicker turf
relieves soil compaction
reduces thatch accumulation
reduces disease outbreak
Power Seeding
Renovate your damaged or bare lawn with this powerful seeding procedure. Seed is placed within slits of soil, promoting better seed-to-soil contact for higher germination results. This process results in a thicker, healthier turf and minimizes damage to the existing lawn.
Soil Testing
We will evaluate the nutrient status of your soil to develop the best fertilization program for the quality of your turf. We recommend you get your soil tested every 3 to 5 years.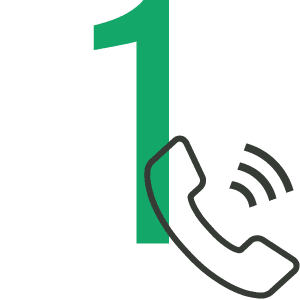 GET A QUOTE
Give us some basic info so we can determine the right price for your lawncare needs.
get a free custom yard analysis
We visit your property, analyze your lawn care needs, and create a strategic plan to take care of your lawn.
feel proud of your lawn
Our lawn control services will give you a gorgeous lawn you can feel proud of.
what our customers are saying
"I had some bare spots on my lawn for years and they were able to explain why and they had them fixed by the end of the season."
"Their fertilization team has made the curb appeal of my rentals stand out significantly over the years & they always show up on schedule, never had to call in once."
"Worked with me to time his core aeration service with my fall overseed and offered great advice on what products to use as well."
download the "ultimate healthy lawn checklist"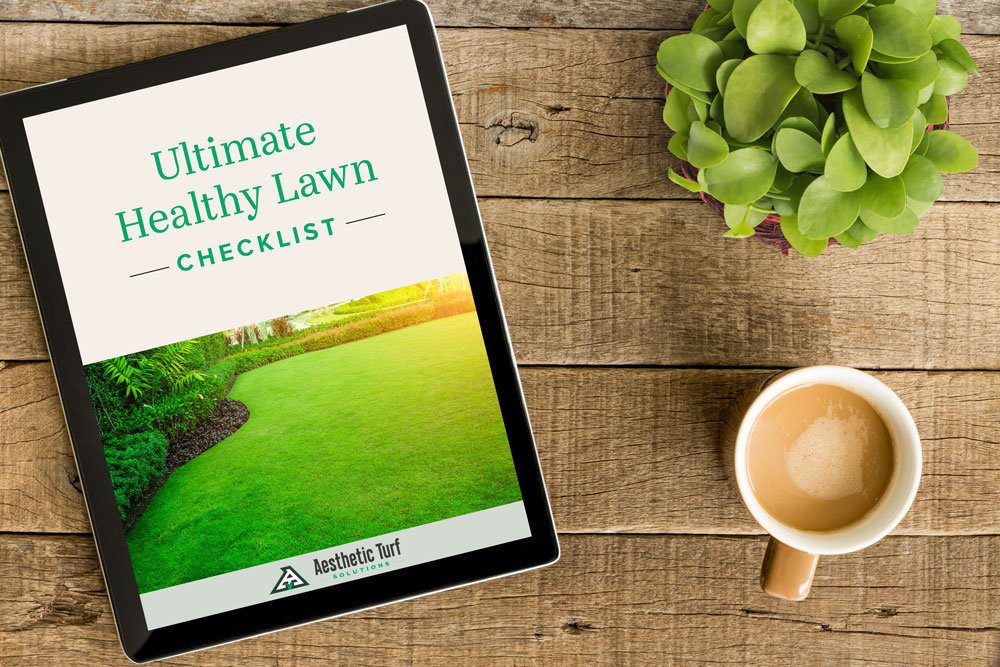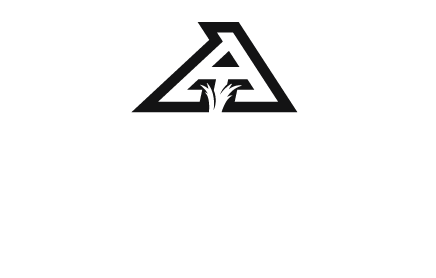 2905 E 28th St
Erie, Pennsylvania, 16510
814-392-5726
raul@aestheticturf.com
Lawns are an expensive time-suck most people hate dealing with. At Aesthetic Turf Solutions, we provide complete lawn care at an affordable price so you can save time, save money, and enjoy a beautiful lawn without the work.